White Flake Crystal 2-Phenylacetamide CAS 103-81-1
White Flake Crystal 2-Phenylacetamide CAS 103-81-1
mojin

China

7 days

500 ton/month
We are a company specializing in the production of 2-Phenylacetamide,

We produce and research all our products by ourselves.

We have certain inspection standards for our products and also accept a variety of tests.

We can provide test reports.
| | |
| --- | --- |
| Product Name: | 2-Phenylacetamide |
| CAS: | 103-81-1 |
| FM: | C8H9NO |
| FW: | 135.16300 |
| Precise Quality: | 135.06800 |
| PSA: | 43.09000 |
| LOGP: | 1.41470 |
| Density: | 1.098 g/cm3 |
PHENYLACETAMIDE (ALPHA-); Benzeneacetamide; Phenylacetamide
The styrene, sulfur, liquid ammonia and water were put into the autoclave, and the reaction was carried out at 165℃ and about 6.5MPa under pressure. Then, the hydrogen sulfide gas was heated and evaporated, and the activated carbon was added for decolorization, cooling, crystallization, filtration and drying to obtain acetamide. This method can be improved to pipelined continuous production, styrene and ammonium polysulfide liquid according to the volume ratio of 1:2, through the high pressure pipeline, reaction temperature of 200℃, reaction pressure of 6-7.8MPa, reaction time of 1.5h. The post-treatment process of reaction products is similar to that of autoclave batch method. Raw material consumption quota: styrene (99%) 1117kg/t, sulfur (98.5%) 716kg/t, liquid ammonia (99%) 539kg/t, activated carbon 47kg/t.
Another method of production is to hydrolyze acetonitrile (obtained by the reaction of benzyl chloride and sodium cyanide in an aqueous solution of dimethylamine) by heating in sulfuric or hydrochloric acid. Add acetonitrile to concentrated hydrochloric acid, stir to dissolve, reaction at 50℃ for half an hour. Then slowly add water to precipitate crystallization under cooling, after cooling, filter, wash with ice water to obtain coarse product. The crude product is washed with sodium carbonate solution, and then washed with ice water. After drying, more pure acetamide can be obtained. Raw material consumption quota: Benzyl chloride (95%) 1190kg/t, sodium cyanide (95%) 527kg/t, dimethylamine (industrial product) 20kg/t, sodium carbonate (industrial product) 185kg/t, sulfuric acid (92.5%) 1760kg/t.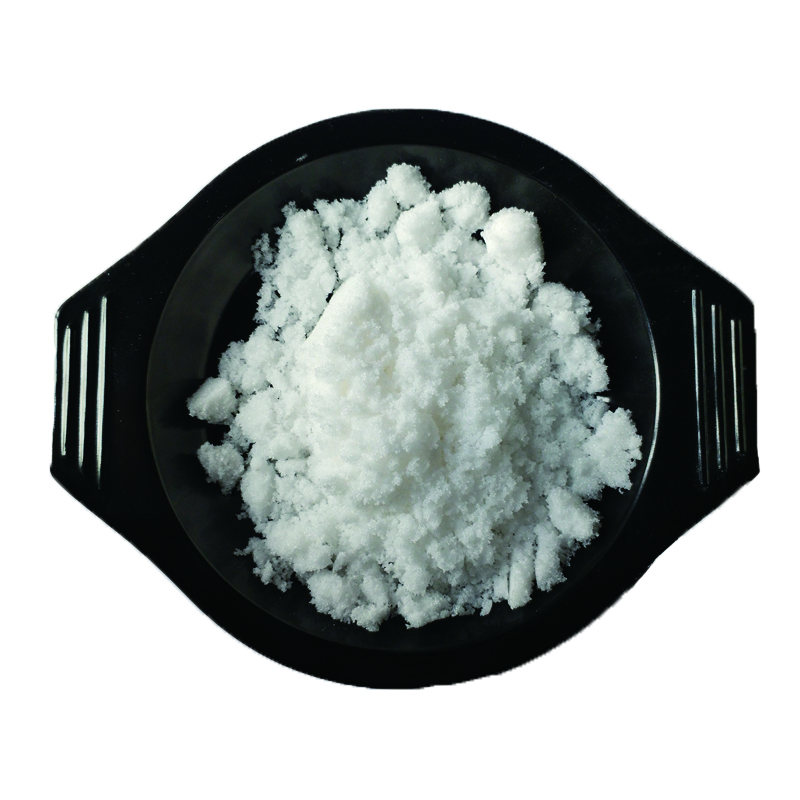 This is the pictures of White Flake Crystal 2-Phenylacetamide CAS 103-81-1